Tracy Stoessler
The owner and operator of Tuscana Salon since it opened it's doors in February 2002. She graduated from Garden State Beauty Academy 24 years ago and has continued her ongoing education over the years, including The Paul Mitchell Academy of NYC. She is certified in Cappola Keratin Treatment, Brazilian Blowout, and Hair Couture extensions. She also is an expert Nail Technician, specializing in acrylic nails, and Shellac by Creative Nail. Tracy does work in the surrounding community with Women Aware's battered women's shelter, and different domestic violence organizations. She is a board member of Pink and Bloom Foundation, helping raise funds for families afflicted with cancer in the local community.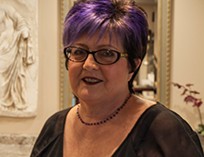 Donna Edwards
Graduated from Reignbow Beauty Academy in Perth Amboy and is the former owner of Hair & Body Boutique of East Brunswick and Spotswood for 20 years. She has experience in color, perms, Keratin treatments, updo's, and Hair Couture extensions. Donna stays current with continuing her education through classes and has completed certificate training in Paul Mitchell Camp, Coppola Keratin Treatment, Brazilian Blowout Academy, training certification in LaBella Hair Extensions, L'oreal color training and many more. Donna enjoys working with her clients from 20 years ago as well as her new ones, and looks forward to working with even more.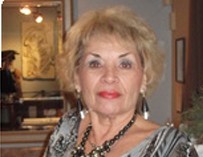 Darlene Zarnock
A graduate of Wilferd Academy with a manager's license, as well as a former shop owner. Working over 25 years in all areas of hair design, especially in fine, difficult hair.She also enjoys working with wigs and hairpieces, which are her specialty, along with rollersetting.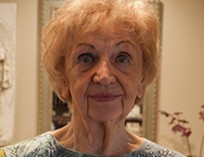 Marie Armstrong
Has been doing hair for over 40 years, as well as a former shop owner. Specializes in hair coloring and rollersets. Dedicated to both her profession and her clients, she continues to pursue a further education within her field.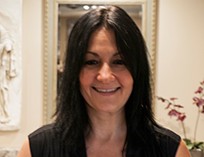 Michelle Restaino
She graduated from Union County Vocational Technical School and has been a nail technician for 22 years. She specializes in nail art and full treatment pedicures, as well as all aspects of the trade. She also specializes in full body waxing, eyebrow arching, and Brazilian bikini wax.
She enjoys her job as well as talking to people and making them feel good through her work.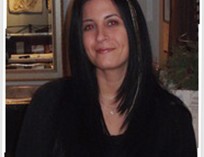 Donielle Turturro
Has been a licensed hair dresser for over 10 years and works in all phases of hair care, specializing in men's haircuts and clipper cutting. She's a dedicated worker with a kind heart, and loves interacting with her clients on a daily basis.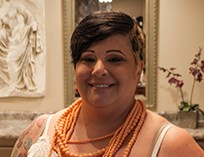 Jennifer Horvath
Master Barber
Has been doing all phases of hair for 23 years. She specializes in precision, hair cutting and color. She is very attentive to her clients and enjoys making them smile and feel good.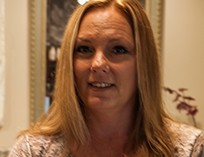 Betty Steinmetz
Has been the shop manager of Tuscana Salon for the past 8 years, in which she has maintained the fluidity of the shop, keeping things in balance and keeping the clients happy.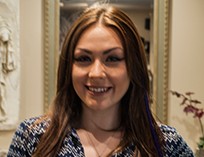 Alyssa Van Fossen
Alyssa is a graduate of Spotswood High School. Our very own Betty Steinmetz's daughter. She is a full-fledged hairstylist and extremely talented in all phases of color and cutting. Alyssa is gradually becoming a master barber.